Best Sleeping Bags for Camping
Each time you're planning to go for a camping, there is a check list of items you need to bring. We love camping. It's one of the best times in life to enjoy and relax with our family members, friends, and loved one. With these good sleeping bags, we can also have the best camping experience during the night outdoor. A sleeping bag is for warmth, comfort, safety, and helping your body get the rest it needs. Buy a quality sleeping bag will help you get a more comfortable night's sleep, save weight and space in your pack, and keep you warm when the temperatures start to drop. When you're looking to buy the best model for your adventures, it can be difficult to even know where to start. I spent some good amount of time to make this list of best sleeping bags, including affordable yet comfortablet ones to buy. Looking for well-suited for car camping, summertime mountaineering, or spring ski-touring? Read on to find the right sleeping bags for your upcoming camping.
Best Sleeping Bags for Camping in 2018
Sierra Designs Zissou Plus
One of the most favorites among hikers and travelers, this dual zip and trapezoidal shaped quilt provides bedlike comfort in warm weather. The Sierra Designs Zissou Plus provides a plenty of room left in the regular size.
Very comfortable
Reasonably small and light
NEMO Salsa Sleeping Bag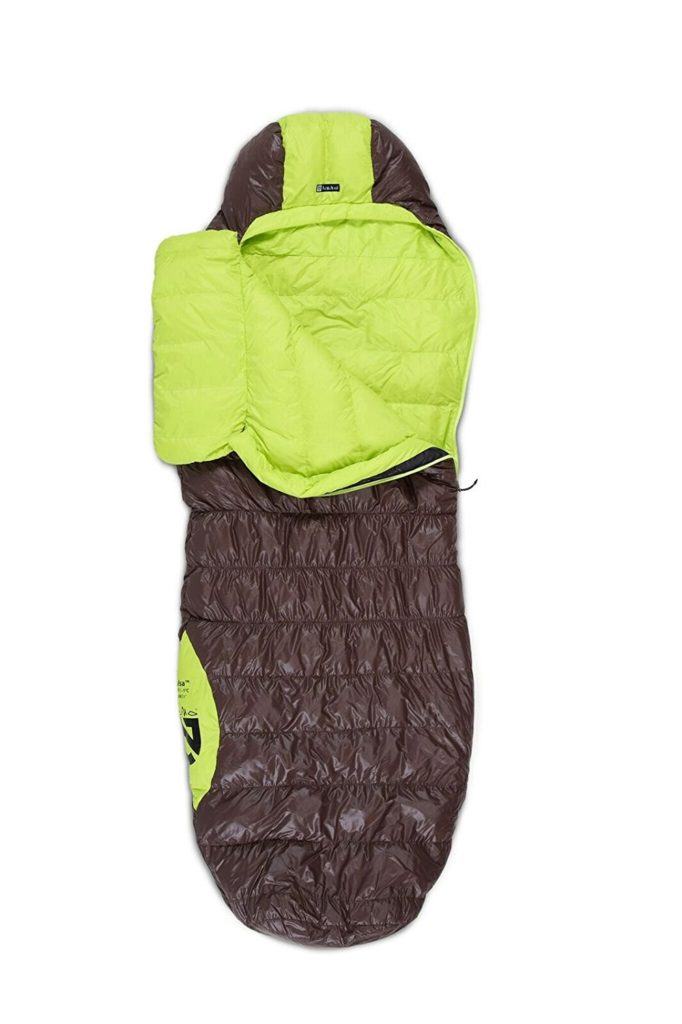 This is the best bag for side and tummy sleepers, great price for a down bag, versatile, above average packability. Made from 30D Nylon Micro Taffeta, this spoon shape is wider at the knees and elbows for side sleeping. Fabric is comfortable but durable. Features like the stretch stitching, FlowGates, and high quality fabrics are all you need in a sleeping bag. This sleeping bag is very comfortable, especially if you have wide shoulders and/or sleep on your side, as it is wider where needed. It's vey roomy where it needs to be without driving the weight way up. Smart design and great if you are sick of mummy bags wrapping you tight. Overall, NEMO Salsa is one of the the most comfortable sleeping bags for backpacking. Warm, light, COMFY.


Kelty Cosmic 20 Degree Sleeping Bag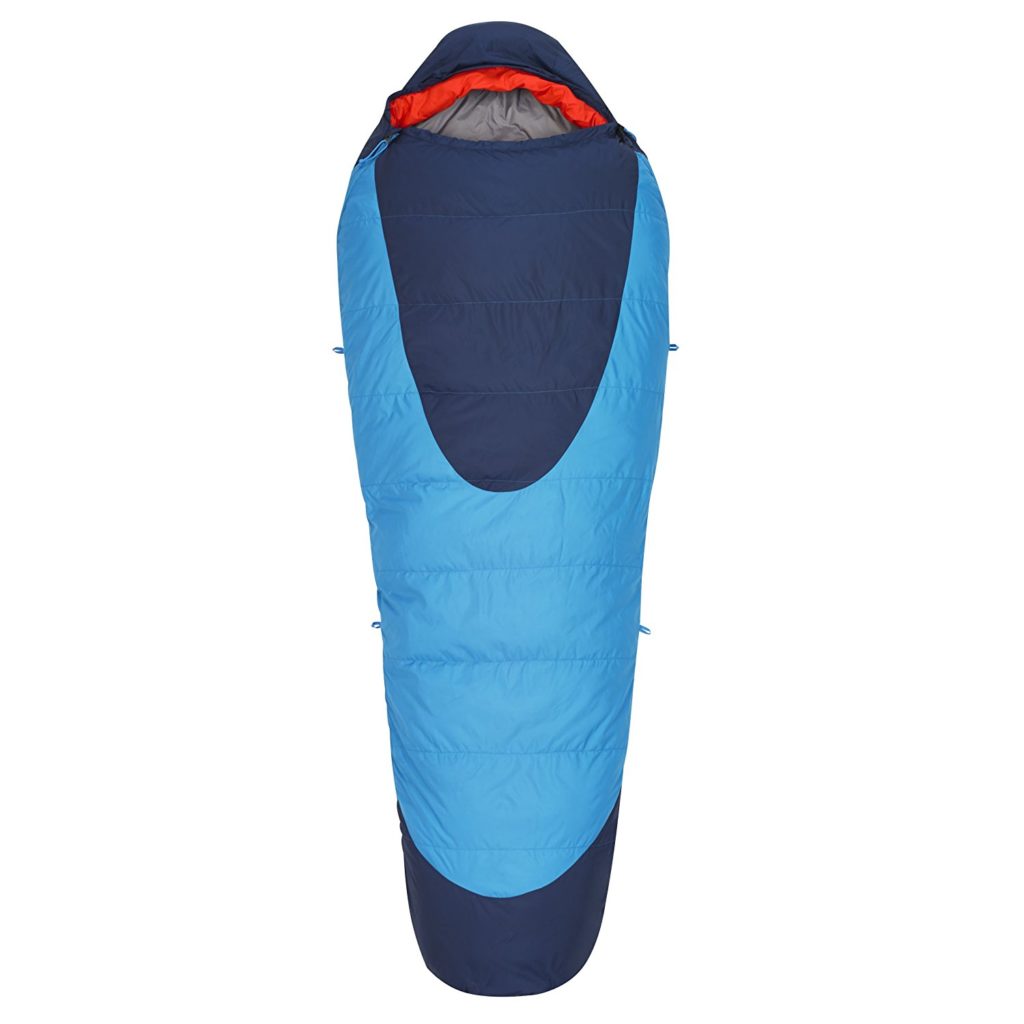 A sleeping bag will not keep you toasty warm all the way down to its rated temperature. It will keep you alive though. You should consider adding layers of clothing when the outside temperature drops and you can stay comfortable to the rated temperature though. The insulation is 100% water-resistant 600 fill power DriDown. What I really like most about this Kelty Cosmic 20 Degree Sleeping Bag is that it's very affordable, yet reasonably lightweight and compressible. So it's ideal for beginning or budget-conscious backpackers an exceptional value.


TETON Sports TrailHead +20F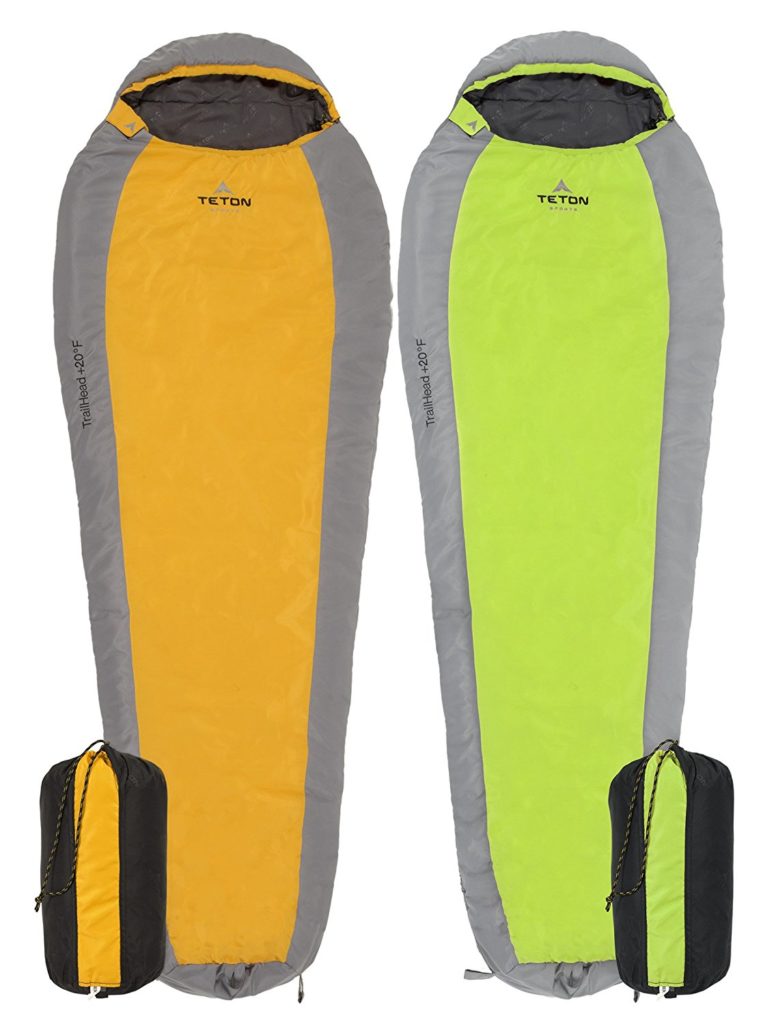 A affordable sleeping bag that is compact, warm, and lightweight. Thhe Teton sleeping bag is breathable, soft, double-brushed liner, making it very comfortable for your night's sleep. The inside material is beautifully comfortable to the skin. It's idela for backpacking trips during most camping seasons. You may also like the fact that each bag comes with its own matching stuff sack and weighs only 2.9 pounds (1.4 kg). It is water resistant and won't tear easily.


Marmot Phase 20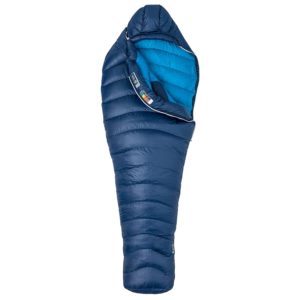 An ultralight mummy style sleeping bag designed for women, the Marmot Phase 20 Sleeping Bag helps you sleep comfortably in cold temperatures. It's a beautifully made ultralight bag. It is well constructed, light, and lofty. It provides excellent protection without trying to smother me and it has room for my Sea-to-Summit Aeros Pillow to snuggle inside. I spent a lot of time researching specific details I wanted in an ultralight 20° bag, and the Marmot phase 20° checks every box. The fabric, though tough for its weight, is very light and will require a little bit of care to protect. This Marmot Phase 20 is definitely an ultralight bag.


More reviews from TheZ6.com
Conclusion
With this list, you now have more information about what makes the best sleeping bags for your next camping. It may depend on your budget, but we think the best sleeping bag to bring for your trip should be light and portable. Waterproof and comfortness with compression sack are also essential, too. Why? Being comfortable when you're camping out is everything you want to ask for.